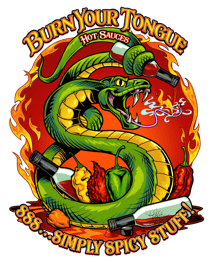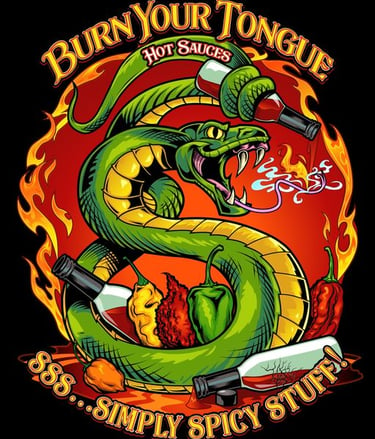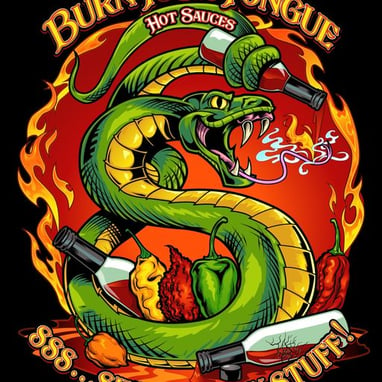 Burn Your Tongue Hot Sauces
We ARE Utah's Legendary Hot Sauce Leader and THE choice for Utah's Fiery Food Fans - The HOTTEST Customers in Utah!
Utah Chileheads!
Why Legendary? For over 13 YEARS, we have been not so quietly "hidden" inside The Quilted Bear in Ogden, Utah. People either don't know or still don't believe we are there! "You can get what where? Hot Sauce in the Quilted Bear!"
Another reason why we are Legendary? We have Utah's Superior Sauce Selection! Our selection is up to TRIPLE that of any other store location with hot & spicy sauces in the STATE! You'll find 100s of specialty sauces & salsa from unique, small batch, artisan creators!
We start with local, Utah's Own sauces from Logan to Lehi! Then, we bring in brands from the far corners of our creative Country. We have sauces and salsa from over half of the states of the USA and several foreign countries!
We Spread the Spicy Word from around the World! We were recently featured on Fox 13's The Place on Nov 3rd, 2022 to talk about our worldly sauces for Nov 5, 2022, International Hot Sauce Day. We can't wait to return on Jan 17th, just in time for America's National Hot Sauce Day on January 22, 2023!
From the "Mild" Jalapeno to the World's hottest pepper, The Carolina Reaper, we carry a sauce for every level of spice lover. We appreciate our fiery food fans - Utah Chileheads - and always thank you for your business and support.
Burn Your Tongue Hot Sauces SSS... Simply Spicy Stuff!